Phil's 600+ Gigs in 3 year old Original Series
She has been out hard at work but now she is back in the workshop for some TLC
Well, Phil Dyer would be in the Artist section if it were not for the fact he cant be bothered to write a bio or send me any pics !

Anyway, his veteran Original Series has done so much work in its 3 years that it really needed a service last year, but Phil, reluctant to let it go wouldnt let me have it until now !
So, out of the box it was surprisingly tidy, just some fretwear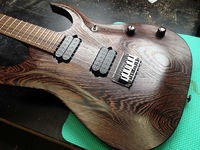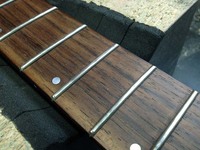 So I got the neck off - signed by Joe Satriani ! and got busy with the fret level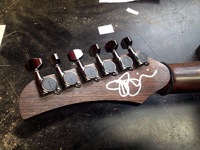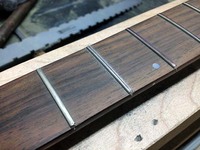 plenty of time later, they were levelled, crowned and ready for polishing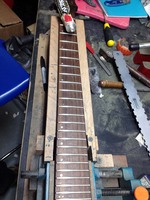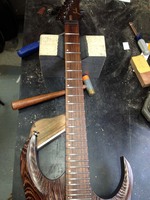 once back on the guitar, the fretboard got a bit of an oiling and I prepared to put some bridge cables on.... standard tuning !!!!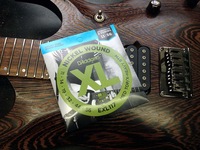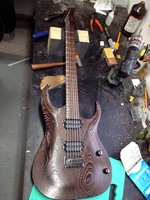 done ! had a play, checked electrics etc over, all good !
and here you can see why this guitar was the inspiration for the Driftwood finish option we now offer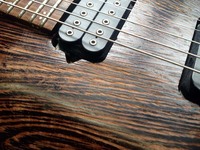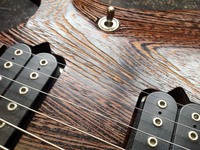 ← Back to Diary