Getting warm and sizing stock for current builds
Starting a new build sheet and getting rid of some b stock
At 6 dagrees it was TOO COLD to get working and all the steel surfaces were just horrible to touch so.. I kill 2 birds with one stone as I start to get rid of the B-stock stuff that I dont want to work with.. but it wont fit into the burner, soon had that sorted..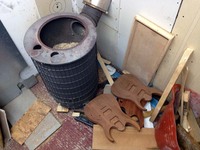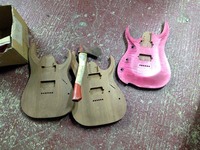 and once the fire is going, things start to get toasty ! I needed the drum sander running so checked the belt as I had run some really resinous pine through it a couple of days ago, seems it got a little clogged but it was soon up and running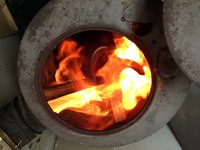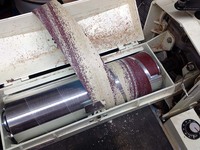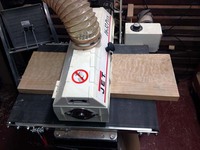 resawed some wenge and quilt maple for tops, also got a few splices together for a maple/bubinga and rosewood 7 laminate neck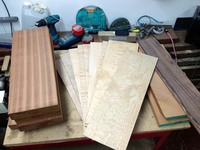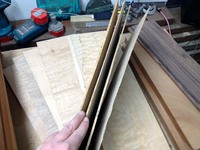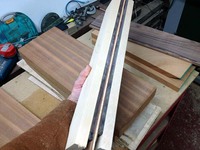 then the tops got sanded and check for best bookmatch looks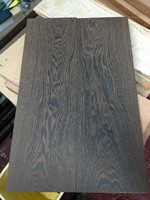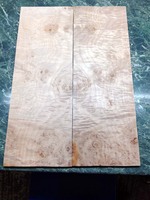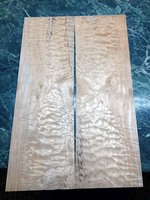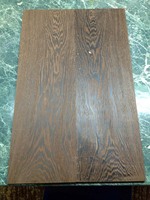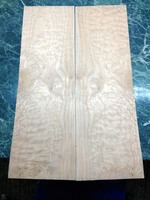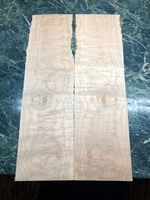 Then the mahogany backs for most of these were sawn and thicknessed, will be glued/drop-topped etc tomorrow
after that my day got really boring when the dust extractor got clogged, left the workshop in disgust after clearing that out needing something cool and refreshing to clean out of all the dust that was supposed to be in the extraction machine but was in my throat instead :(
later !
J.
← Back to Diary